The holiday season is upon us, which mean it's more important than ever to execute effective store window displays! In our latest infographic, we share how you can use your LED sign(s) to create unique, attention-grabbing holiday window displays. Check it out below: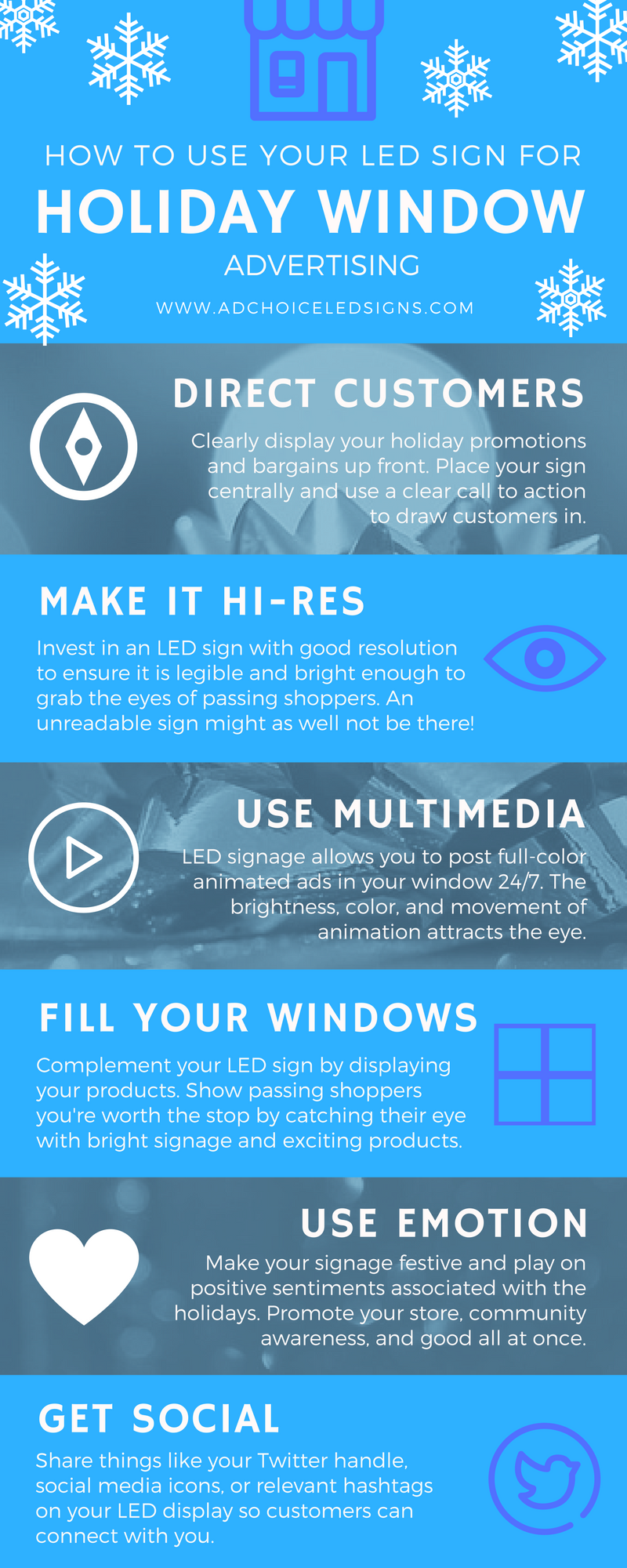 Bottom line, remember:
Make your customers' shopping easier by directing them to holiday specials.
Don't skimp on resolution—invest in a quality LED sign.
Maximize the potential of your LED display by using bright, animated media.
Make the most of your LED sign holiday display by showing off products with it.
Use festive images and play on customers' emotions with joyful sentiments of the season.
Connect further by sharing your business's social profiles on your LED sign.
Following these window display ideas and getting the most out of your LED sign is a surefire way to make your store stand out and boost sales this holiday season!
If you haven't invested in one yet, check out the AdChoice indoor LED signs. We'll be happy to find you a solution today, so you'll never go another holiday season without sufficient signage!