Did you know it's possible to manage your AdChoice LED Sign content from one location? Centralized digital signage content management is a growing trend among businesses, and for good reason. Businesses that need multiple signs for multiple locations need a way to efficiently manage and update the content on all of their LED signs. This also ensures consistency across all signs and locations.
How to Centralize Content Management
If you already own an AdChoice LED Sign, you may know that each display needs to be connected to its own computer in order to change its content.
It is possible, however, to manage your content centrally using software like TeamViewer and GoToMyPC. These programs allow you to remote onto each computer from one location, meaning you can maintain control over all of your business's signs. In fact, many of our customers already do this!
Why is Centralization Important?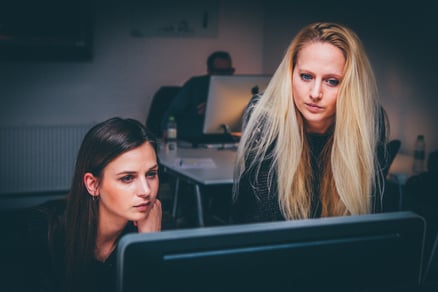 For starters, centralized digital signage content management provides flexibility and efficiency when it comes to making changes. This means you won't have to waste time calling a specific store and worry about them updating the sign, since you can do it yourself immediately.
This also means there is less room for error, as you or your content manager can maintain control of and brand consistency on each sign at each location. You'll be able to organize media playlists and monitor the different messages from each LED sign at all times. Plus, managing all LED sign messaging from one location allows you to constantly update them with relevant information that grabs customers' attention (e.g.: flash sales, day-parting, local events, etc.).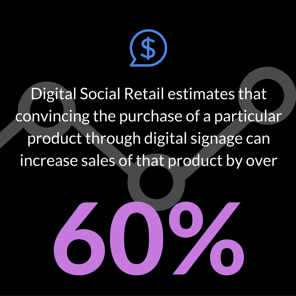 Centralized LED sign management allows content managers to engage visitors on a local level. People don't want to feel like they're being targeted as part of a mass audience; customers want brands to take care of them at a personal level. Make a plan for the signage at each of your locations. Appeal to specific demographics by advertising certain product promotions. Digital Social Retail estimates that convincing the purchase of a particular product through digital signage can increase sales of that product by over 60%.
Digital Signage for Brands with Multiple Locations
There is always room for error and learning when it comes to digital signage for brands with many locations, but these organizations also have a great opportunity to capitalize on this versatile medium. Companies are realizing the need for centralized LED sign content management in order to maintain relevance and brand recognition across all of their locations.
If you have questions about centralizing your digital signage management, or are interested in setting up LED signs at multiple locations, call AdChoice's friendly project managers at 800-379-0256.