Digital signage has become an integral part of many businesses' advertising strategy and now, it opens a number of doors for the travel and tourism industry. Organizations such as airports, train and subway stations, travel agencies, and hotels can benefit greatly (as can their visitors and guests) from the use of LED displays by using it for wayfinding, informational, and entertainment purposes.
Check out our infographic below to learn more about the benefits of digital displays for tourism, travel, and transportation businesses.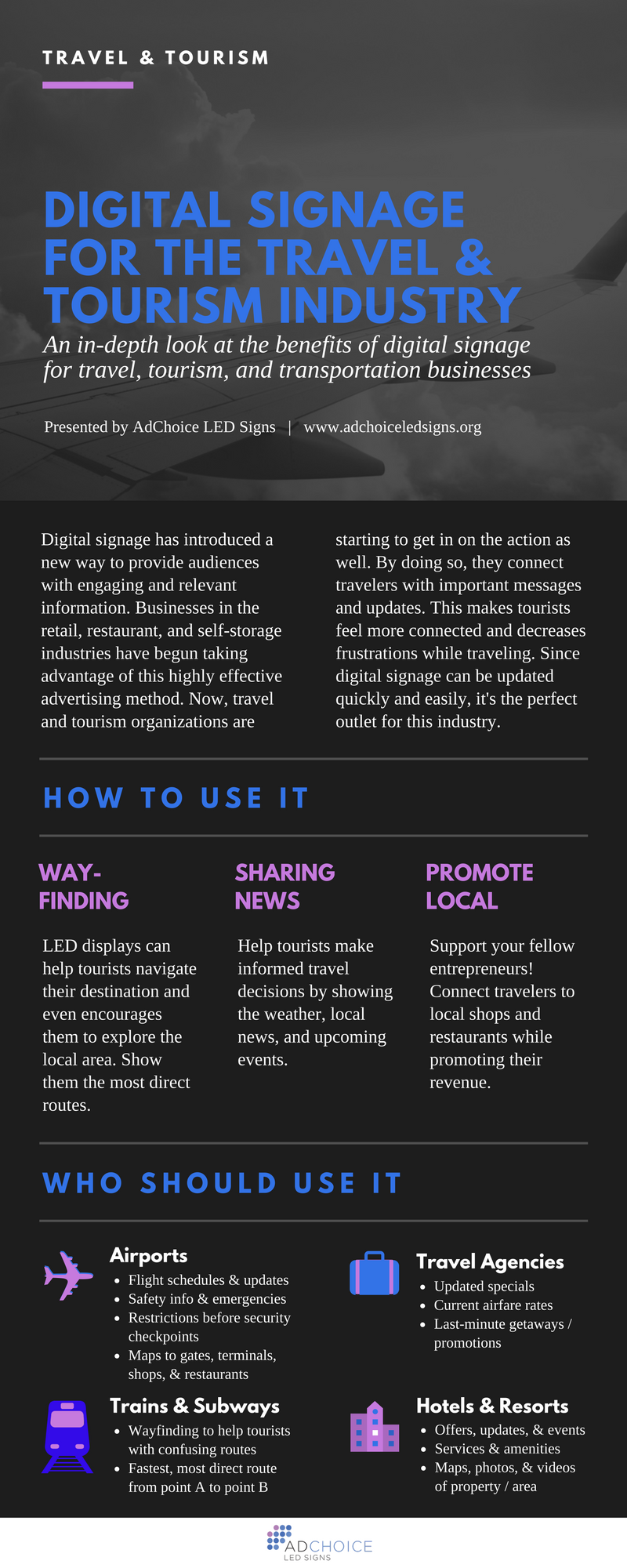 Start helping your business, tourists, and fellow local business owners by giving AdChoice LED Signs a call at 800-379-0256 today! Your personal project manager will be happy to discuss your options and find you the perfect LED sign based on your organization's goals.